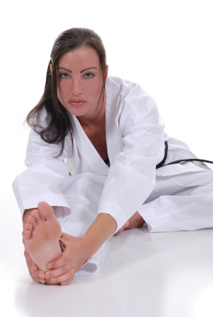 Why would men and women choose martial arts?
Adults soon realise that our Classes offer exciting and dynamic training for the mind, body and spirit.
Trying to stay with a fitness programme or workout for most adults can be demanding, especially without a instructor or trainer.
Our martial arts school offers adults a dynamic step-by-step workout with a nationally certified instructor in every class you attend and with over 30 years experience we are sure we will be able to help you achieve your goals.
Martial Arts Physical Conditioning
In the fitness industry there are lots of alternatives available for adults, however we offer a very unique Full Body work that covers all aspects of Physical Conditioning, Cardio, Flexibility and Strength Development. Our programmes have been designed to help all types of people from the next would be World Champion to the average person who just wants to improve fitness and stay in shape or try something new that will get results?
Martial Art Leadership Training
With extensive knowledge of Okinawan Karate, It's history and practice. The core of our curriculum is to in still and build self-discipline and self-control .We also incorporate drills that are exciting for high-energy effect and with the reinforcement of positive instruction to help your confidence develop.Our classes don't just in still confidence they improve your courtesy,relationship building and focus,you will become knowledgeable in maintaining your personal health and fitness as a result of your training.
The Key To Consistency
Typical health club workouts can be a real challenge when it comes to staying with your fitness programme or personal training sessions. Our friendly group, professional instructor and belt ranking system can truly make a big difference when it comes to staying with your Training, not to mention a positive, encouraging environment that is at the centre of each class you attend keeping you motivated and consistent.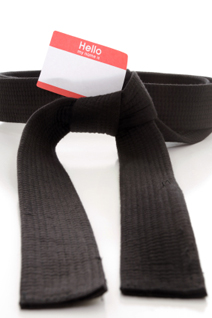 Self-protection Through Martial Arts
Okinawa is the birth place of Karate, In the beginning Karate was a civil Self Defence Art and not a sport, When karate was introduced to main land Japan it was altered a lot over the years, We are able to teach our student's the Ryukyuan art of Self defence, Joint manipulation (Tuite Jitsu) and vital-point strikes (Kyusho Jitsu) correct body movement and more for a complete martial arts system designed to be practical for both men and women, young and old.
Our Dojo will prepare you for virtually any self-defence situation, not just physically but also mentality, you will become more aware of your surroundings and environment, giving you the confidence in your own abilities.
You will also receive instruction on how to communicate with confidence to defuse the situation before you have to use your Martial Arts skills to protect yourself and family, keeping you and the family SAFE.